Our pandemic separation has been long – it has been three years since our last gathering in British Columbia. Join us to re-emerge from isolation, and reconnect with union sisters!
Nuestra separación debido a la pandémia ha sido larga – Han transcurrido tres años desde nuestro último encuentro en la Columbia Británica. Únete a nosotros para salir del aislamiento y volver a conectar con nuestras hermanas en el sindicato!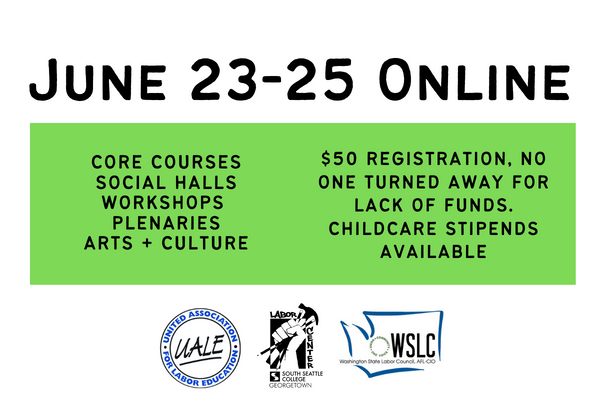 Summer Institute for Union Women (SIUW) includes leaders and activists from unions, labor studies programs, apprenticeships and worker organizations from across British Columbia, the Western U.S., Hawaii, and Alaska. SIUW is for all our cis and trans union sisters, as well as our non-binary siblings who are comfortable in a space that centers the experiences of women.
El Instituto de Verano para Mujeres Sindicalistas (SIUW) incluye a líderes y activistas de sindicatos, programas de estudios sobre el trabajo, aprendizajes y organizaciones de trabajadores de toda la Columbia Británica, el oeste de los Estados Unidos, Hawaii y Alaska. Este evento es para todas nuestras hermanas cis y trans unionistas, así como para nuestros hermanos no binarios que se sienten cómodos en un espacio que centra las experiencias de las mujeres.
SIUW 2022 is a comprehensive three-day leadership institute consisting of skills building workshops, cultural activities, political action and education sessions designed to expand our understanding of solidarity and rebuild connections across our region. For detailed core course and workshop descriptions with instructor bios, go to https://georgetown.southseattle.edu/SIUW2022
El SIUW de este año es un instituto de liderazgo integral, compuesto de talleres de capacitación, actividades culturales, acción política, y sessiones de formación diseñados con el proposito de expandir nuestro conocimiento sobre la solidaridad y reconstruir nuestras connexiones en toda la región.
Though we can't yet gather in person, we will have plenty of informal spaces to recreate the lunchtime and late night gatherings we miss, in addition to our usual excellent classes, workshops and events.
Auque aún no nos podemos reúnir en persona, tendremos muchos espacios informales para socializar, aparte de nuestros excelentes cursos, talleres y eventos.
Schedule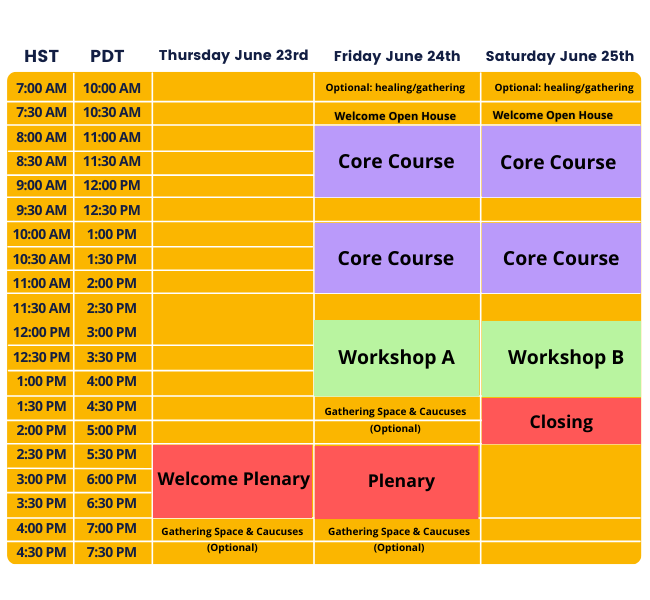 Registration is $50 a person and scholarships, childcare stipends and interpretation are all available with advance registration. This summer's SIUW is hosted by the WA Labor Education and Research Center in partnership with the WA State Labor Council and the United Association of Labor Educators. For general questions incluidng registration contact the WA Labor Center at Labor.Center@seattlecolleges.edu or 206-934-6671.
El Centro de Investigación y Educación Laboral del Estado de Washington tiene el honor de acoger el Instituto de Verano sobre Mujeres Sindicalistas Región Occidental de este año, en colaboración con el Concilio Laboral del Estado de Washington y la Asociación Unida para la Educación Laboral (UALE). Para preguntas generales acerca de el Institute, puede ponerse en contacto
eespinoz@ucla.edu