2023 SUMMER SCHOOLS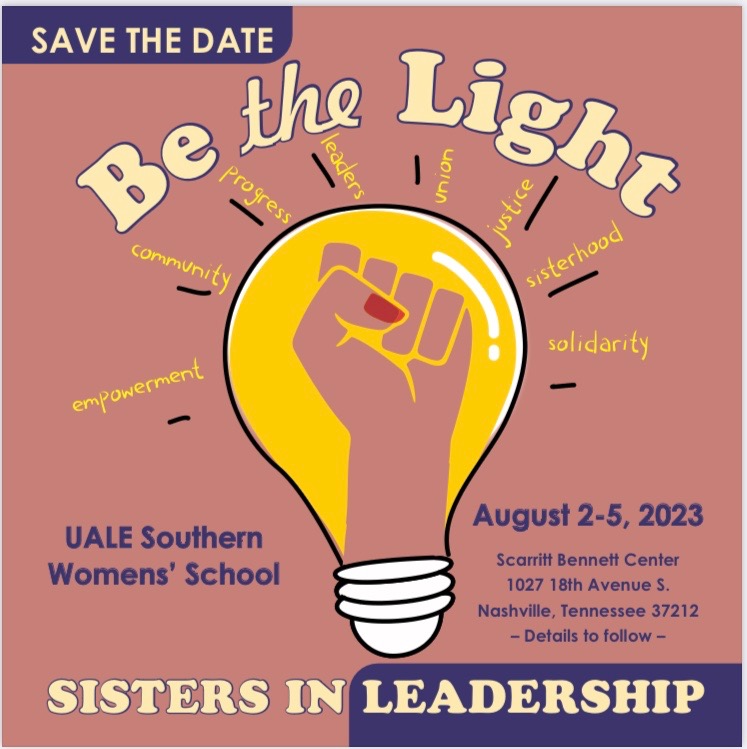 The Labor Heritage Foundation reserved a block of rooms at the rate of $80/night plus taxes, for single rooms. Each room has a twin bed and a shared bathroom. You can book your room by calling (615) 340-7469 — Let them know you are with the Southern School and or with the Labor Heritage Foundation. Mention Code SBC 2023. 1st floor rooms are available but must be requested as elevators are not available in the sleeping buildings. Have your credit card ready to book the room; 48-hour cancellation is available. Please make your bookings as soon as possible for this block of rooms.
Once again, we've lined up a great set of workshops for your educational enjoyment! We have something for everybody — from the union newcomer to the long-time activist! You get to choose from workplace safety, basic unionism, effective leadership, parliamentary procedure, telling your stories, and several others. We got you covered!!! We look forward to seeing you there!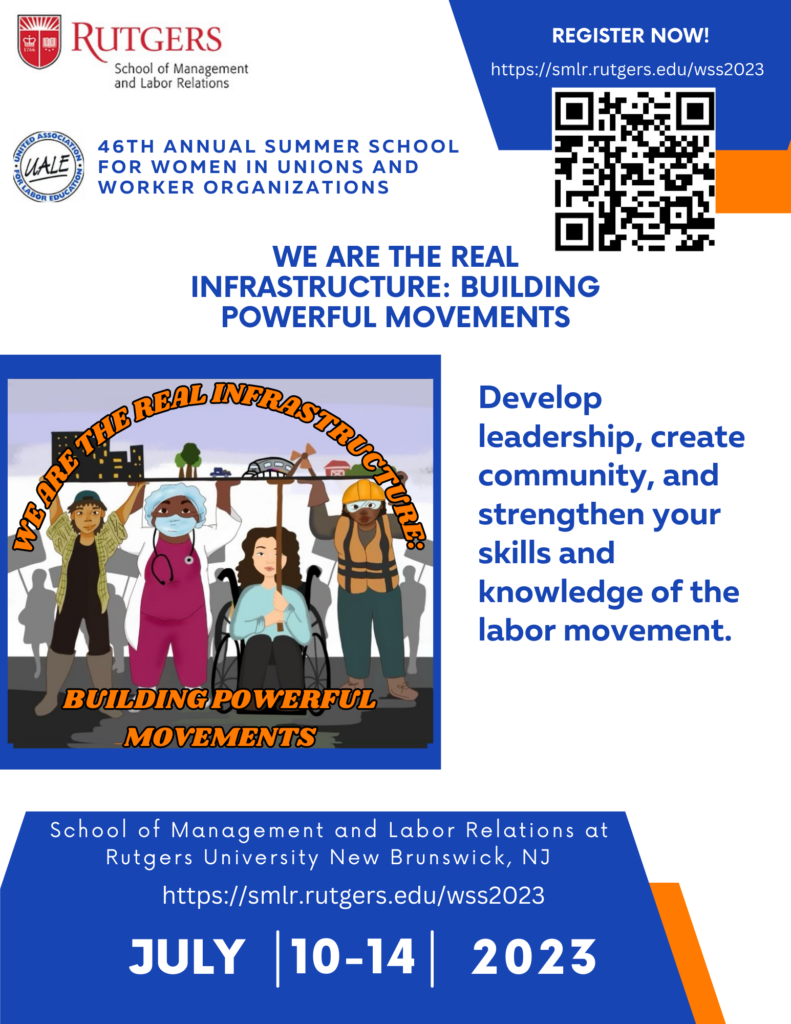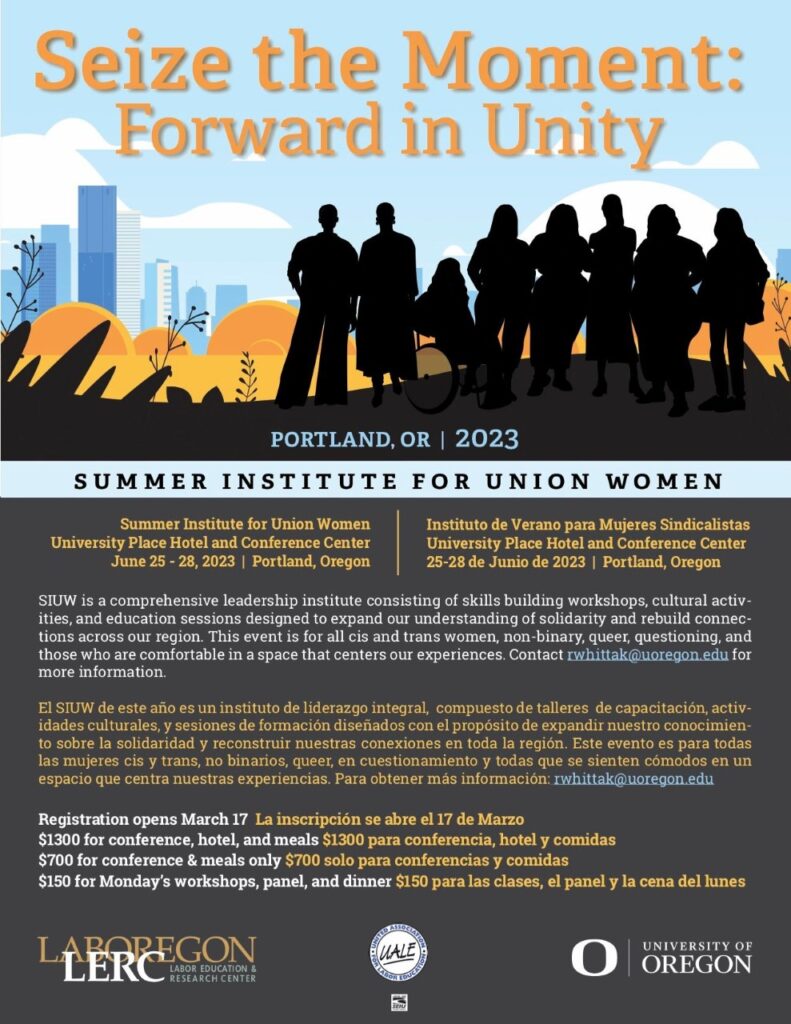 What Are the Women's Summer Schools?
Every year, UALE sponsors 4 regional "women's schools". These residential programs typically last between 4 and 5 days, and include classes and workshops on a variety of labor-related topics. Women from all over the country and beyond learn the skills and knowledge needed to play leadership roles in their organizations. Visitors from labor unions and workers' organizations in other countries frequently participate. One of the most valuable aspects of the schools is the chance to meet and network with other labor women from around your region and beyond.
History of the Women's Summer Schools
The Union Women's Summer Schools began in the Northeast Region in the late 1970s and expanded to the Midwest, Western and Southern Districts of the United States. Their conception was rooted in the traditions of early worker education as exemplified by the Bryn Mawr summer schools for Women Workers of the 1920's and the Works Progress Administration worker education programs of the 1930's. Courses of study were tailored to the needs and interests of working people. Barbara Wertheimer, Director of Cornell' Institute of Women and Work, introduced the idea to colleagues in the University and College Labor Education Association (precursor to the UALE). Encouraged by the the rising feminist movement and the founding of the Coalition of Labor Union Women, the UCLEA launched its first school in 1975 at the University of Connecticut. Designed by a committee of labor educators, the residential schools bring together women workers, officers and staff of unions and workers organizations to strengthen their knowledge of the labor movement and develop skills which will enable them to become more active and influential in their organizations. The schools are a place where women workers can share experiences and give one another support. As Gloria Johnson, past President of CLUW and frequent speaker at the schools' graduations ceremonies pointed out, "We have to create "old girls" networks to be able to support each other and advance." The schools contribute to this objective, as evidenced by the record of participants. Since 1975, the schools have educated thousands, many of whom have become leaders of their unions.
Current Women's Schools
Current labor women summer schools are coordinated by the UALE Women's Committee and rotate in location as they are hosted by university labor education programs in each region. Scholarships are available. Classes are supplemented with networking opportunities. Often participants engage in demonstrations relating to local labor struggles.
Relevant Publications (not comprehensive)
Barbara Mayer Wertheimer,

Labor Education for Women Workers

(Philadelphia: Temple University Press, 1981, Reissued 2018).
Emily E. LB. Twarog, Jennifer Sherer, Brigid O'Farrell, and Cheryl Coney, "Labor Education and Leadership Development for Union Women: Assessing the Past, Building for the Future," Labor Studies Journal 41:1, 2016.