NOTE: THE 2021 CONFERENCE WILL BE TAKING PLACE VIRTUALLY. WE ARE HOPING TO HOST THE 2022 IN CHICAGO.
Conference Neighborhood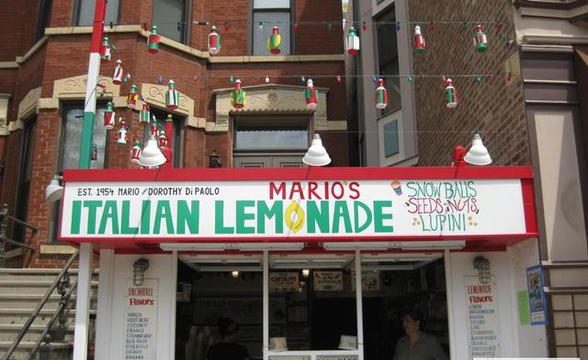 Little Italy/University Village is the area that UIC calls home. Lying between the east and west sides of campus and stretching from our north to south, it's an area that is diverse both ethnically and socioeconomically. Once known as "Hull House neighborhood," Jane Addams' original home and the resident's dining hall still stand as a museum. While University Village bustles with new housing and businesses, Little Italy's heritage is displayed prominently in the restaurants of Taylor Street. It lies just south of the bustling Greektown neighbor and the foodie mecca of the West Loop.
Conference Lodging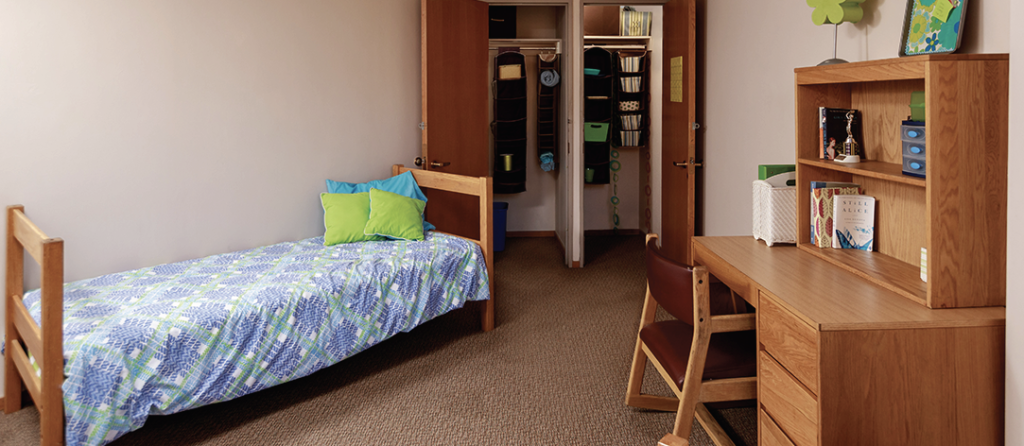 These dorms are connected to the Student Center East Conference Center will the programing will be happening. You will have your own private room with a shared bathroom. Prices will be approximately $55/night.
Air conditioning and heat
Free laundry
Kitchenettes and vending machines
Computer lab
Lounges and common areas
Connected to East cafeteria
Student Center East
Close to recreational facilities
Learning Resource Center with free tutoring
Gender inclusive rooms available
Extra-long twin bed
Desk and chair
Clothes closet and storage drawers
Telephone jack
Cable TV connection
High-speed internet connection (including wireless)
Rooms will be available for reservation via the Conference Registration page. Registration will open in January 2021.
Crowne Plaza Chicago West Loop – Conference Hotel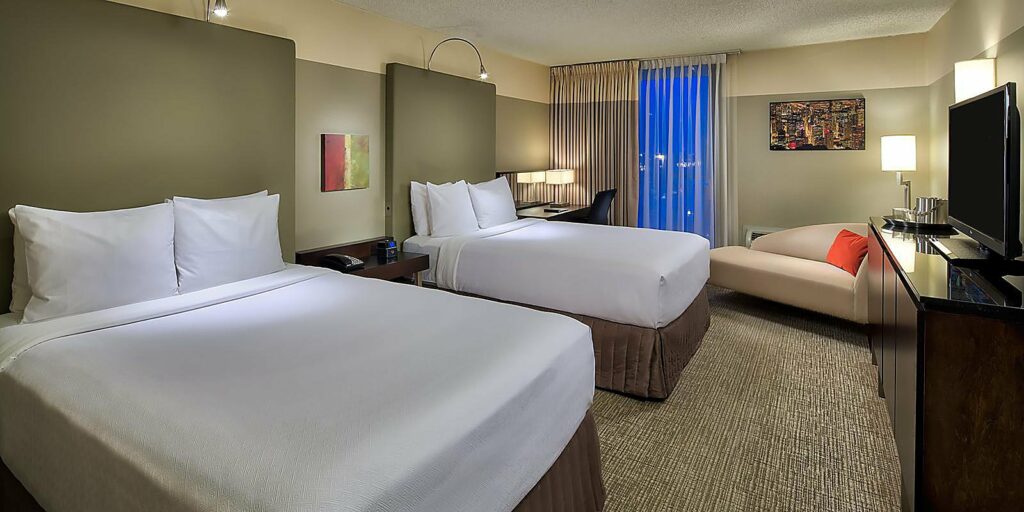 While all of the programming will be happening on the UIC campus, we have reserved a block of rooms at the Crown Plaza Chicago West Loop hotel. Located in the heart of Greektown, this is a union hotel represented by UNITE HERE Local 1. The room rate is $184/night plus tax.
"Our guest room features 2 larger twin beds, 7 layers of comfort with the Crowne Plaza Sleep Advantage Program and now includes bath and aromatherapy amenities by Beekman 1802. Enjoy our complimentary high-speed Wi-Fi for business needs or upgrade for live streaming on your personal device. In-room amenities include 42-inch HD flat-screen TV, plush terry, in-room safe, working desk with the option of wired internet, valet dry cleaning services, coffee maker, hair dryer, iron and ironing board, in-room dining options, and a walk-out balcony."
The hotel is six blocks north of the UIC Conference Center. It is an easy walk and there is also a CTA bus ($2.25/ride) that stops at both the hotel and the conference center.
Trains, Planes, and Automobiles! Getting to the Conference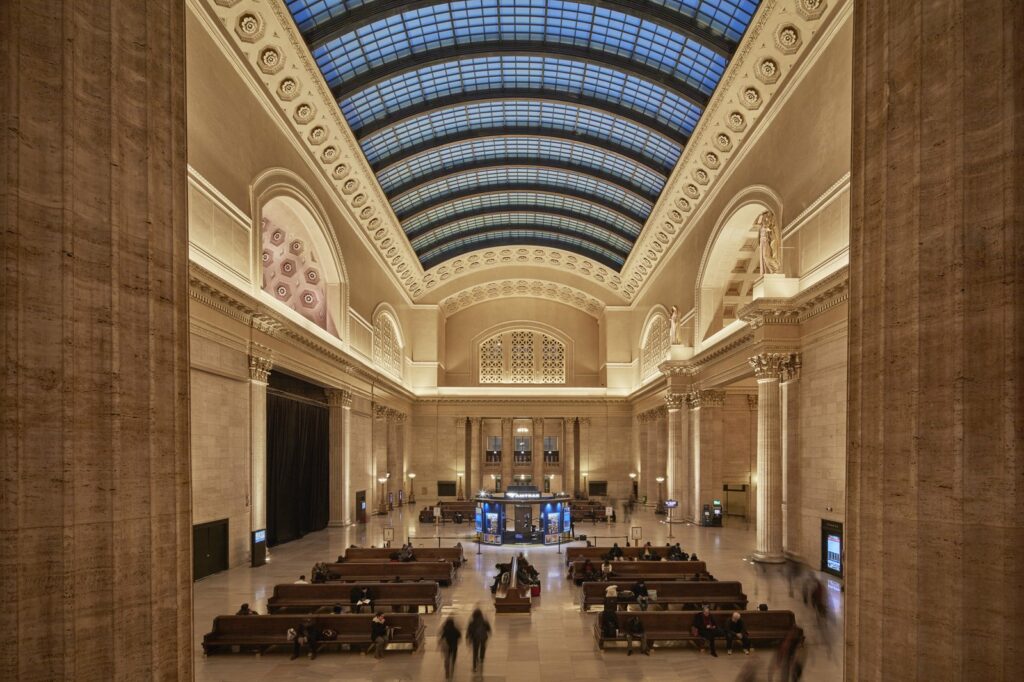 Amtrak THE GREEN CHOICE ♼
Union Station is within walking distance of UIC (.7 miles) of the UIC Conference Center. There are also taxis lined up waiting to take riders throughout the day.
Chicago Transit Authority (CTA) THE GREEN CHOICE ♼
The CTA, the public transportation system in Chicago, is very easy and affordable. You may purchase a one ($10), three ($20), or five day ($28) pass for unlimited rides on busses and trains or pay per ride ($2.25 – $2.50). If you staying at the Crowne Plaza we recommend purchasing a pass so you will have affordable access to the #8 Halsted bus which goes between the hotel and the conference center.
DIVVY THE GREEN CHOICE ♼
May in Chicago is beautiful. Another transportation option is using the Divvy bike rental service. There are many bike docks in the UIC area. Please note: helmets are NOT provided. Prices range from a $3 ride for up to 30 minutes to $15/day passes for unlimited rides.
Flying
O'Hare is probably the easiest airport to fly into as the CTA Blue Line can take you from inside the airport directly to the UIC Conference Center for $2.50 one way. You can also catch a taxi or ride share at the airport ($40-75).
Midway airport is closer to UIC Conference Center making the taxi and ride share cheaper, but the CTA train line (Orange line) will require you to transfer to the Blue Line (at Jackson St) downtown to get to the Conference Center.
Parking at the Conference
For all events taking place in Student Center East' parking is available in the Halsted and Taylor Street Parking Structure (760 West Taylor Street) directly across from Student Center East. Parking lot is fully accessible.
DAILY PARKING – $15/day (4 days or less), Daily discounted parking MUST be RESERVED IN ADVANCE when you register for the conference. Prices based on 2020 rates and subject to change. Parking passes allow for in/out privileges.
WEEKLY PARKING – $59 ($39 plus a refundable deposit of $20). Weekly parking passes must be done in person when you arrive at the conference. Ordering the pass will have to be done in person by the purchaser at the parking office located inside Student Services Building at 1200 W. Harrison, Suite 2620, Chicago, IL 60607, (312) 413-9020.
Car Pool THE GREEN CHOICE ♼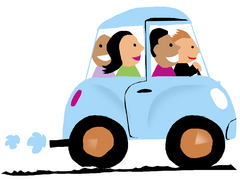 Chicago is centrally located in the Midwest making driving a great option. We encourage folks who plan on driving to list yourself on the UALE Conference CARPOOL website. At this site, you may register yourself as a DRIVER or as a PASSENGER. It is up to the driver and passengers to negotiate the details of the rides.
Student Center East
750 South Halsted Street
Chicago' Illinois 60607
From the north/O'Hare Airport:Take the Kennedy Expressway' I-90 east. Continue on the Kennedy to the Dan Ryan' I-90/94 east. Exit at Taylor. Turn right (west) and travel one block to the intersection of Taylor and Halsted. Turn right (north) onto Halsted and travel one-half block.
From the west:Take the Eisenhower Expressway (I-290) to the Racine Avenue exit. Turn right (south) to Harrison Street. Turn left (east) onto Harrison and proceed to Halsted. Turn right (south) and go one block.
From the east:Take Harrison Street west to Halsted Street and turn (left) south into the campus.
From the south:Take the Dan Ryan Expressway (I-90/I-94) and exit on Roosevelt Road. Tuen left (west) on Roosevelt Road to Halsted Street; then turn right (north) on Halsted Street to the campus.
Drive Times